It's about a
job well done
NEIM: NORTHEAST INDUSTRIAL MAINTENANCE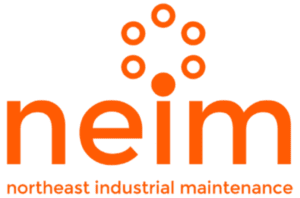 A Job Well Done is our #1 priority
People are important to us. And a safe, reliable work environment is important to every member of an operation. Staying ahead of cracking base plates keeps employees at ease, machinery operating at its highest level of efficiency, and the potential cost of repair at a minimum.
NEIM is a small-town company looking to make a big-town impact, driven to provide quality work that is both pleasing and profitable.
The "NE" in NEIM is a toast to our Northeast Pennsylvania roots—but our service area doesn't end there. Stationed out of Clifford Township, we have done jobs throughout Pennsylvania, West Virginia, Ohio, Colorado, Texas, Wyoming, and beyond.
Click HERE to see some of our National Customers.
Our Mission: We strive to provide quality services, uphold the highest safety standards, and establish long-lasting relationships with our clients and community.

NEIM offers a plethora of industrial and remediation services. If you can't find your desired trade below, feel free to reach out to us. If we can't complete the job, it's we can point you to a reliable name that can.
Check out Some of Our Projects
Our Crew will come to you!
Checkout some of our National Customers. Where there's a need, NEIM is there. Where will you take us next? 
For videos and pictures of our work, click below!